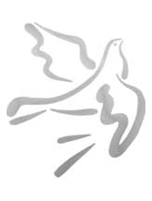 Shirley A. Shimer Burkett
Died: 4/10/2010
Shirley A. Burkett age 81, of Zelienople passed away Saturday evening April 10, 2010, at Evergreen Nursing Center in Harmony, PA

She was born on August 7, 1928, in New Brighton, and was the daughter of the late Milford A. and Emily F. Shearer Shimer.

Mrs. Burkett was a member of Harmony-Zelienople United Methodist Church.

She had worked as a beautician.

Mrs. Burkett had belonged to several bridge clubs.

She was preceded in death by her brother, Jack.

Mrs. Burkett is survived by her husband, Henry L. Burkett, whom she married in 1951, three sons, Gregory L. Burkett of Warren, Randy J. Burkett of Harmony, and Scott (Aileene) Burkett of Maine, a sister, Nancy Wiser of Fombell, and a step grandson.

Friends and relatives of Shirley A. Burkett who passed away on Saturday, April 10, 2010, will be received Tuesday, April 13, 2010, from 2-4 and 7-9 p.m. at the A. Carl Kinsey-Ronald N. Volz Funeral Home, Inc., 114 West Spring Street, Zelienople, PA 16063. The funeral service will be held on Wednesday, April 14, 2010 at 11:00 a.m. with the Rev. Gail McQueen, her pastor, officiating. The burial will follow in the St. Peter's Reformed Cemetery in Zelienople.