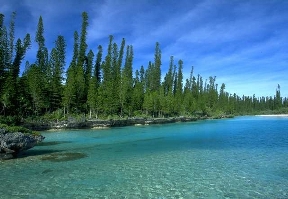 Steve A. Carlson
Died: 3/4/2012
Stephen A. "Ace" Carlson, age 40, of Evans City, passed away Sunday morning, March 4, 2012, in the Emergency Room of Butler Memorial Hospital. Born in Pittsburgh, July 12, 1971, he was the son of Marilyn Brunn Gwin and the late Waymond Gwin.

He was of the Protestant faith. He was a self employed carpet installer for Paracca Interiors, of Butler. He was a member of Harmony L.O.O.M. # 957, Harmony. He was a member of Conway Sportsman Club, Harmony and the 3 Rivers Catfish Club, Pittsburgh. Steve enjoyed Ice Fishing with his sons.

He is survived by his wife, Shelly L. Belles Carlson, whom he married September 27, 1997; three sons, Twins Hunter W. and Logan E. and Dylan A., all at home; his mother Marilyn Gwin, of Connoquenessing Twp.; one sister, Debra (Dale) Neeley of Zelienople, and one brother, Ronald D. Carlson of Cranberry Twp.; and his mother and father in-law Edwin and Judith Belles of Zelienople; also Aunts, Uncles, Nieces and Nephews.

Friends and relatives of Stephen A. Carlson who passed away Sunday March 4, 2012, will be received at the A. Carl Kinsey-Ronald N. Volz Funeral Home Inc., 114 West Spring Street, Zelienople, Pa 16063, on Wednesday March 7, 2012 from 2 to 4 and 7 to 9 P.M. Funeral Services will be held on Thursday at 11:00 A.M. from the funeral home, with Rev. R. Wayne Schar pastor of Springdale United Methodist Church officiating. Burial will take place in the Evans City Cemetery.

The family has suggested memorial donations be made to Nextier Bank, C/O of Hunter, Logan, and Dylan Carlson Trust, 238 East Main Street, Evans City Pa, 16033.