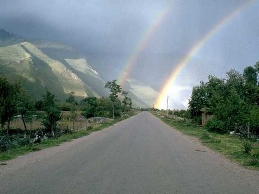 Dorothy E. Keener
Died: 4/24/2012
Dorothy E. Keener, age 50, of Ellwood City passed away Tuesday evening April 24, 2012, in Jameson Health System, New Castle. Born in Butler, November 14, 1961, she was the daughter of the late Leland H. and Donna Nicklas Lester. She was of Lutheran Faith.

She worked for 27 years as a Clerical Secretary for Erie Ins., Warrendale, until her illness in January forced her to take a medical leave. She enjoyed bowling, and was a member of the Fox Run Bowling league, and the Saturday Mixed Couples League of Freeway Lanes.

She is survived by her husband, Steven B. Keener, whom she married May 25, 1988; one brother, Harold E. "Tiny" (Jeanette) Lester of Evans City; her mother and father in law, Shirley A. Gates of Cranberry Twp. and Karol Keener of Fairmont, WV; a daughter and son, Kelly Keener and Steven(Renee) Keener of Grafton, WV; two sisters-in-law, Melinda(Bruce) Matthews of Harmony and Melissa (Gerry) Pindroh of Cranberry Twp.; also nieces and nephews.

Friends and relatives are welcome to attend a celebration of her life on Saturday, May 5, 2012, from 2 to 4 P.M. at the A. Carl Kinsey- Ronald N. Volz Funeral Home, 328 West Main Street Evans City, PA 16033. A memorial service will follow at 4 P.M. with Jeffrey F. Manley officiating.

Memorial donations may be made to the donor's favorite Animal Shelter.