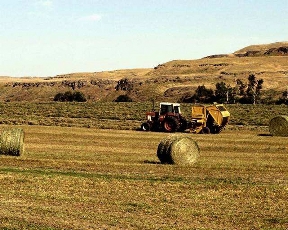 Donald L. Walker
Died: 5/13/2012
Donald L. Walker, age 80, of Evans City, passed away Sunday evening May 13, 2012, at Passavant Retirement Community Center, Zelienople.

Born in Evans City on August 11, 1931, he was the son of the late William E. and Grace L. Wahl Walker. Donald was a Life Member of Westminster United Presbyterian Church, Evans City.

Mr Walker retired from U.P.M.C. as a security officer with 9 years of service. Prior to that, he worked for several different Super Markets. He was a member of the Evans City Vol. Fire Co., where he served 30 years as Treasurer and several years as a Lt. In 1972, he organized the Jr. Fireman for Evans City. He represented Jackson Twp. on the Seneca Valley School Board.

During parades and special events, he would have his miniature horses for all to enjoy.

He served in the United States Navy aboard the U.S.S. Wisconsin during the Korean Conflict.

He is survived by two Daughters, Katie (Robert) Jamieson of Evans City and Judy (Jay) Shisler of Zelienople; one son, Glen (Phyllis) Walker of Evans City; three grandsons, Ryan (Nicole) Walker, Derek (Erin) Walker, and Aaron Walker and his financee Chelsie Schade.

He was preceded in death by his wife, Roberta I. Adams Walker on Jan. 5, 2008, and one sister.

Friends and relatives of Donald L. Walker who died on May 13, 2012, will be received on Tuesday 7 to 9 P.M. and Wednesday 2 to 4 and 7 to 9 P.M. at the Funeral Home. Services will be held on Thursday May 17, 2012 at 10:30 A.M., from the funeral home.

The family has suggested memorial donations be made to the Evans City Vol. Fire Co., 124 N. Jackson Street, Evans City, PA 16033, or to the Westminster United Presbyterian Church, 330 East Main Street, Evans City, PA 16033.