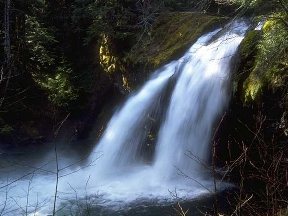 Ruth V. Brown Sarver
Died: 8/28/2012
Ruth V. Brown Sarver, age 90, formerly of Evans City, passed away Tuesday evening August 28, 2012, at St. John's LAS.

Born in Ellwood City, October 7, 1921, she was the daughter of the late Ira W. and Lottie Welsh Brown. Ruth was of the Protestant Faith. She was faithful, in reading her Bible. She also listened to Billy Graham. Ruth enjoyed doing Crossword Puzzles.

She was preceded in death by her husband, John V. Sarver, December 31, 1997, and also six brothers.

She is survived by 3 daughters, Virginia Murphy of Ormond, FL, Nancy Sarver and Carol (Harold) Kennedy of Evans City; two sons, John Sarver of Merdian and William Sarver of Butler; two brothers, Donald Brown of Johnstown and Robert (Mary Lou) Brown of Beaver Falls; 6 grandchildren, and 8 great grandchildren.

Friends and relatives will be received on Thursday August 30, 2012, from 2 to 4 and 7 to 9 P.M. at the A Carl Kinsey-Ronald N. Volz Funeral Home Inc. 328 West Main Street, Evans City, PA 16033. Funeral services will be held on Friday August 31, at 1 P.M. from the funeral home, with her niece, Rev. Cynthia Antinossi, of Dayspring Harvest Ministries, Ellwood City officiating.