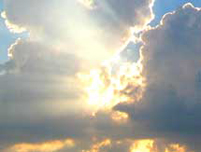 Patricia A. (Rheam) Meyer
Died: 4/27/2010
Patricia A. (Rheam) Meyer, age 75, of Harmony passed away on Tuesday, April 27, 2010, at Ellwood City Hospital.

She was born in Pittsburgh on September 15, 1934, and was the daughter of the late Michael J. and Philomena Suess Rheam.

Mrs. Meyer was of the Catholic faith.

She worked for the family business, Meyer's Tire Service, as a bookkeeper.

Mrs. Meyer is survived by her husband, Paul F. Meyer whom she married on February 3, 1953, four sons, Jeff (Denise) of Beaver Falls, Stephen (Shelly) of Ellwood City, Paul (Sandi Luster), and John (Stacy) both of Evans City, one sister, Michele Rheam of Allison Park, one brother John "Jack" Rheam of Wexford, 11 grandchildren; Brandon, Eric, Matthew, Lisa, Lucy, and Paul M. Meyer, Jr., and Abigail Spurk, Kenneth and Christine Dambaugh, Melissa Shrestha, and Dyanna Boosel, 7 great grandchildren; Adam DeCaria, Blaze Meyer, Marley Graham, Dominic Dambaugh, William Boosel, Ethan Shrestha, and Dylan Meyer, and a son-in-law, Don Dambaugh of Evans City.

She was preceded in death by a daughter Cathy A. Dambaugh and a sister Carol Feigel.

A memorial service will be held at at later date.

Memorial donations may be made to St. Jude's Research Hospital, 501 St. Jude's Place, Memphis, TN 38105.