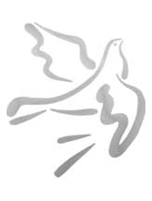 Joseph H. Trautman
Died: 5/10/2010
Joseph H. Trautman, 91, of Renfrew passed away Monday, May 10, 2010, at Butler Memorial Hospital.

Mr. Trautman was born in St. Marys, West Virginia and was the son of the late Frances Mulneix.

He was a member of St. John's Lutheran Church in Connoquenessing.

Mr. Trautman retired from Pullman as a craneman and electrician with 25 years of service.

He was a veteran of the U.S. Army, serving in W.W.II.

Joseph was a former Fire Chief of Connoquenessing. He enjoyed harness racing, hunting, and spending time at his camp.

Mr. Trautman was preceded in death by his wife Rachael A. Sarver Trautman on February 4, 2001, one sister and 11 brothers.

He is survived by two daughters; Patricia (George) Roman of Harmony, and Dawn (Russell) Plaisted of Connoquenessing, four sons; Larry (Diana) Trautman of Antwerd, Ohio, Richard Trautman of Summerville, South Carolina, David Trautman of Renfrew, and Jeffrey (Margaret) Trautman of Portersville, three half sisters; Phyllis Delu of Grove City, Rose Slupe of Butler, and Karen (Edwin) Somerville of Butler, a half brother; Arvard Mulneix of Ohio, 15 grandchildren, 18 great-grandchildren, and two great-great-granchildren.

Friends and relatives of Joseph H. Trautman who passed away on Monday, May 10, 2010, will be received from 2-4 and 7-9 p.m. on Thursday, May 13, 2010, at the A. Carl Kinsey-Ronald N. Volz Funeral Home, Inc. 328 West Main Street, Evans City, PA 16033. The funeral service will be held on Friday, May 14, 2010, at 11:00 a.m. from the funeral home with the Rev. J. Gary Brown, his pastor, officiating. Burial will take place at St. John's Lutheran Church Cemetery in Connoquenessing.

The family has suggested memorial donations be made to St. John's Lutheran Church Cemetery Assoc., c/o Craig Hughes, 109 Silver Drive, Renfrew, PA 16053.