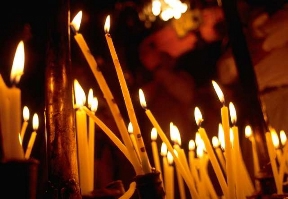 Nancy Jean Nye Rape
Died: 5/17/2010
Nancy Jean Nye Rape, age 71, of Zelienople passed away Monday afternoon May 17, 2010, at Butler Memorial Hospital

She was born on November 27, 1938 in Franklin Township, Beaver County and was the daughter of the late Frank and C.Jean McCaslin Nye.

Mrs. Rape was a member of Westminster United Presbyterian Church of Evans City.

She had been a Registered Nurse working in Ellwood City Hospital.

Mrs. Rape enjoyed her flower and vegetable gardens.

She was preceded in death by her husband D. Allan Rape on December 6, 2007, and a sister; Carol Lynn Brosenitsch.

Mrs. Rape is survived by a daughter; Marcy (Mark) Girdwood of Portersville, two sons; D. Allen Rape Jr., and Roger Rape both of Zelienople, and a brother; Keith (Martha) Nye of Fombell.

Friends and relatives of Nancy Jean Nye Rape who died Monday, May 17, 2010, will be received from 7-9 p.m. on Thursday, May 20, 2010, at the A. Carl Kinsey-Ronald N. Volz Funeral Home, Inc. 328 West Main Street, Evans City, PA 16033. The funeral service will be held on Friday May 21, 2010, at 10:30 a.m. from the funeral home with the Rev. John Park of Westminster United Presbyterian Church of Evans City, officiating. Burial will follow in the Evans City Cemetery.