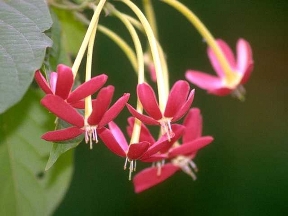 Esther Mae Hunt Plaisted
Died: 5/19/2010
Esther Mae Hunt Plaisted, age 66, of Slippery Rock passed away Wednesday, May 19, 2010, at Autumn Grove Nursing Center in Harrisville.

She was born on May 25, 1943, in Pittsburgh and was the daughter of the late Ellwood and Elizabeth Adams Hunt.

Mrs. Plaisted was of the Protestant faith.

She enjoyed bowling.

Mrs. Plaisted is survived by her husband, Thomas W. Plaisted whom she married on August 2, 1962, one daughter, Shawna Lyne Davis of Mansfield, TX, two sons Thomas W. (Sara) Plaisted Jr. of Slippery Rock, and Michael P. (Jamie) Plaisted of Burlington, TX, one sister, Mary Lou Toubo of Shaler and six grandchildren.

Friends and relatives of Esther Mae Hunt Plaisted who passed away on Wednesday, May 19, 2010, will be received from 2-4 and 7-8:30 p.m. on Saturday, May 22, 2010, at the A. Carl Kinsey-Ronald N. Volz Funeral Home, Inc., 328 West Main Street, Evans City, PA 16033. The funeral service will take place at 8:30 p.m. on Saturday, May 22, 2010, from the funeral home with the Rev. John Park of Westminster United Presbyterian Church, of Evans City, officiating. The burial will be at Butler County Memorial Park on Monday, May 24, 2010, at 11:00 a.m.