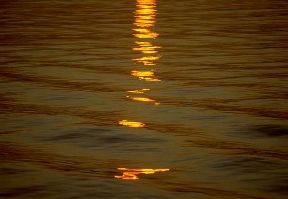 Laura Jane Douthett McKinnis
Died: 7/30/2010
Laura Jane Douthett McKinnis, age 73, of Connoquenessing, passed away Friday, July 30, 2010 at the VNA Hospice in Butler.

She was born on May 20, 1937, in Connoquenessing and is the daughter of the late William G. and Helen V. Stoner Douthett.

Mrs. McKinnis was a memeber of the St. Johns Reformed Church in Meridian.

She was a cook for the Meals on Wheels program. Laura belonged to the Couples Compact Bowling League.

Mrs. McKinnis was preceded in death by her husband John W. McKinnis whom she married on April 11, 1958, and died on January 5, 2001. She was also preceded in death by four brothers.

Mrs. McKinnis is survived by four daughters, Ms. Barbara Kriebel of Butler, Ms. Jessica Lisotto of New Brighton, Sara (Carl) Gladd of Queens Junction, and Etta (Wes) Berry of Leechburg, a son, Grant (Traci) McKinnis of Connoquenessing, two sisters, Sara (Thomas) Caldwell of Ohio, and Barbara Cary of Meridian, two brothers, Clair "Gus" (Marcella) Douthett and William (Eleanor) Douthett of Connoquenessing, 12 grandchildren, and five great-grandchildren.

Friends and relatives are invited to celebrate the life of Laura Jane Douthett McKinnis on Thursday, August 5 2010, from 6:00-7:00 p.m. at St. Johns Reformed Church. A memorial service will follow with the Rev. Dr. Robert Peterson, her church pastor, officiating. Burial will take place at Greenlawn Memorial Park.

The family has suggested memorial donations be made to the VNA Inpatient Hospice, 115 Technology Drive, Butler, PA 16001.