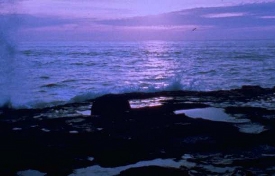 Marjorie L. Sentgeorge
Died: 8/16/2010
Margorie L. Blews Sentgeorge, 88, of Huntington Beach, California, formerly of Evans City and Oil City went home to be with her Lord on Monday, August 16, 2010.

She was born on November 30 1921, in New Castle and was the daughter of the late Aaron and Marion Covert Blews. Marjorie was a member of Grace United Methodist Churchin Oil city, and a former member fo the First Alliance Church of New Castle.

She was a member of the Oil City Newcomers Club, and was active with the Meals on Wheels program in Oil city.

Mrs. Sentgeorge was preceded in death by her husband Andrew E. Sentgeorge in 1979, three brothers; Glenn, Arnold, and Paul, and a siter; Ruth Blews.

She is survived by a daughter; Mary Ann Garaven of Huntington Beach, CA, threes sons; Andrew E. Sentgeorge III and Duane R. Sentgeorge of Astoria, OR, and Martin A. Sentgeorge of Phoenix, AZ, a sister; Carol Fulkerson of New Castle, a brother; Aaron Blews Jr, of Bradenton, FL, six grandchildren, and seven great-grandchildren.

A graveside service in Graceland Cemetery in New Castle will be held on Saturday, August 21, 2010, at 1:00 p.m. with the Rev. Thomas Barnts of the First Alliance Church officiating. The burial will follow.

All arrangements are being made by the A. Carl Kinsey-Ronald N. Volz Funeral Home Inc., 328 West Main Street, Evans City, PA 16033.