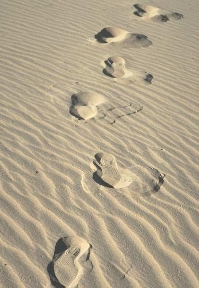 Delores N. Tack Cunningham Scroggins
Died: 3/18/2015
Delores N. Tack Cunningham Scroggins , 76 of Evans City passed away peacefully Wednesday morning March 18, 2015 in V.N. A. Hospice, Butler.

Born December 20, 1938 in Butler, she was the daughter of Victor and Mildred Logue Tack.

Delores was a member of Harvest Baptist Church, Natrona Heights, where she was a testament of God's unfailing love and a faithful servant in various ministries.

She loved cooking, tending to her flowers and plants, reading, picnics at Moraine Park and family get to gathers.

Her lifelong occupation was wife, mother, grandmother and great grandmother.

She was preceded in death by her husband, Donald K. Cunningham on February 12, 1999, Alice and Adam Garing who raised her; one son Bobby; two grandsons, Mikey Don Gestrich and Zachary Cunningham; one brother, William Tack.

Survived by her husband, Edgar "Bud" Scroggins who she married December 2, 2000; five daughters, Ordella (Tom) Jones of WV, Carol (Mike) Gestrich of Pittsburgh, Shirley (James Sr.) Iman and Pamela (James) Thompson both of Butler, and Lisa ( Brian) Bartcher of IN.; two sons, James (Shirley) Cunningham of Pittsburgh and David (Tammi) Cunningham of Evans City; two step-sons, Greg (Dawn) Scroggins of GA. and James Scroggins of OH. 23 grandchildren and 6 great grand children.

The Family of Delores N. Tack Cunningham Scroggins who died March 18, 2015, will receive friends on Friday March 20, 2015 from 2-4 & 7-9 P.M. at the A. Carl Kinsey-Ronald N. Volz Funeral Home, 328 W. Main St., Evans City, PA 16033 Funeral services will be on Saturday March 21, 2015 at 11:00 A.M. at the funeral home.