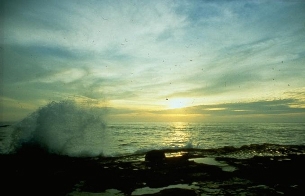 Elizabeth J. Crider
Died: 10/23/2010
Elizabeth J. Hillard Crider, age 87, of Evans City passed away Saturday, October 23, 2010, at her residence.

She was born on October 11, 1923, in Pittsburgh and was the daughter of the late Edward and Frances Kordian Hillard.

Mrs. Crider was of the Protestant faith. She enjoyed line dancing at the Senior Center in Evans City. She also enjoyed reading, taking nature walks and loved her family.

Mrs. Crider was preceded in death by her husband William J. Crider on August 30, 1996, and a brother.

She is survived by three daughters; Carol and her husband Roger Brown of Santee, CA, Susan and her husband Robert Steele of Massilion, OH, and Cindy and her husband Ronald Deemer of Cranberry Township, one son; William and his wife Alice Crider of Evans City, seven grandchildren, and two great grandsons.

Relatives and friends of Elizabeth J. Crider who died Saturday, October 23, 2010, will be received at the A. Carl Kinsey-Ronald N. Volz Funeral Home, Inc., 328 West Main Street, Evans City, PA 16033, from 2-4 and 7-9 p.m. on Wedenesday, October 27, 2010. Additional hours will take place on Thursday, October 28, 2010, from 10:00-11:00 a.m. and the funeral service will begin at 11:00 a.m. from the funeral home with the Rev. John Park of Westminster U.P. Church officiating. Burial will follow at Butler County Memorial Park.

The family has suggested memorial donations be made to the V.N.A. Hospice, 154 Hindman Road, Butler, PA 16001.