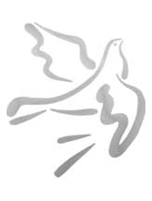 Helen L. Curry Willetts
Died: 3/26/2017
Helen L. Curry Willetts of Harmony passed away Sunday morning, March 26, 2017 in the VNA Inpatient Hospice, Butler.

Born in Zelienople, she was the daughter of the late Ralph and Dorothy Trimble Curry.

She was a member of Park Presbyterian Church, Zelienople.

Helen was preceded in death by her beloved husband, C. Lee Willetts and two sisters, Elizabeth Lutz and Joanne Monpere.

Survived by one sister, Sandra Shever of Harmony; also nieces and nephews.

As per her wishes there will be no visitation. A Memorial service will be held on April 23, 2017 at Park Presbyterian Church Zelienople, PA at 4 p.m.