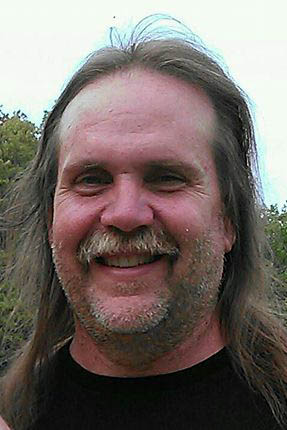 Brian W. Bottles
Died: 4/28/2017
Brian W. Bottles , age 50, of Butler passed away suddenly of natural causes on Friday, April 28, 2017 at his residence.

Born January 18, 1967, in Butler, he was the son of Betty Forringer Bottles of Harmony and the late Richard Bottles.

He was employed by Wilson's Excavating as an accountant.

Brian enjoyed Disc Golf and he belonged to a softball league.

He was always searching for Harmony memorabilia, often at flea markets and auctions.

In addition to his mother of Harmony, Brian is survived by one daughter, Gabriella (Jamie Gloeckner) Bottles of Evans City; one son, Damien (Elena) Bottles of Butler; one brother, Richard (Barbara) Bottles of WV.; two nieces, Megan and Lolita Bottles of WV.

Friends and relatives are invited to attend a celebration of his life on Tuesday May 9, 2017 from 6-8 P.M. at the A. Carl Kinsey-Ronald N. Volz Funeral Home, 114 W. Spring St., Zelienople, PA 16063.

At 8:00 P.M. friends and relatives will honor his memory.

If desired memorial donations may be made to Historic Harmony, Inc., P.O. Box 524, 218 Mercer St., Harmony, PA 16037 or to Save Conneaut Lake Park.