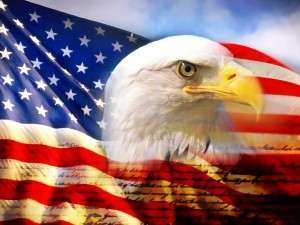 Frank R. Leisie
Died: 6/3/2017
Frank R. Leisie age 91 of Cranberry Twp. passed away on Saturday morning June 3, 2017, in Good Samaritan Hospice, Wexford.

Born in Richland Twp. December 20, 1925 he was the son of the late Clarence and Jennie Reichle Leisie.

Frank Leisie was a giant of a man and not just in physical size but in social, human and spiritual stature.

He was born in a tiny home near Treesdale and delivered by a doctor who quipped to his mother, "Mrs Leisie, you've not delivered a baby, you've delivered a young man." He was a 13 pound baby.

He worked on a farm as a boy and grew up in Evans City when there were two movie theaters and several restaurants.

He was drafted into the Marine Corp during his senior year in high school and was whisked off to Parris Island before serving a tour in the Pacific at the end of World War II.

He worked on the railroad, delivered kitchen cabinets and helped build the Squirrel Hill tunnels all before getting married in 1964 at the age of 38.

His children knew him as a truck driver where he retired as a Teamster in 1987 and began his second career as a volunteer and provider in the community. We always said he was busier after retiring.

He delivered Meals on Wheels, ferried 'old' people to doctor's appoints (Agency on Aging), collected and delivered food for the Evans City Food Bank, drove the Cranberry Ambulance and dedicated his life to making Plains Presbyterian Church a place for people to be filled spiritually.

He was 'Big Frank' in his first life but became 'Pappy' for the past 30+ years. His legacy will be marked as a man who was generous, funny, strong ethically and wise.

As a child we would traveled with our father, he was recognized in Butler, Bloomfield and Beaufort South Carolina. I remember him finding friends no matter where we traveled. People recognized Frank Leisie. He was not a man who was easy to forget. Frank Leisie never refused to help someone. He rarely frowned and even less frequently spoke negatively of people.

He was a man who forged and spawned lives of gratitude, generosity and joy. That is what we want for our children also. Even after 91 amazingly productive years where he touched so many in a profound way, we still felt that it was too soon for him to leave. The vacuum left by his absence is huge. The sorrow felt by those who loved him is deep and raw. The joy and honor of knowing him towers over all of the sadness.

We all miss him so much. We love you Frank Leisie, Dad and Pappy

Frank is survived by his wife Marjory D. Warren Leisie who he married May 15, 1964; his three children, Ruth (Tim) Rausch, Matthew (Jacqueline) Leisie and Christopher Leisie all of Cranberry Twp.; nine grandchildren, Kellie Rausch (Kevin) Gillespie, Sydney Rausch (Ricky) Manuel, Hanna and Kyle Leisie, Gretchen Rausch, Ethan, Bailey, Michaela and Chase Leisie; three great grandchildren, Kaya and Kenley Gillespie, and Elizabeth Manuel.

Friends and relatives of Frank R. Leisie who died June 3, 2017 will be received at the A. Carl Kinsey-Ronald N. Volz Funeral Home, 328 W. Main St., Evans City, PA. onTuesday from 2-4 & 7-9 P.M. Services will be held on Wednesday from Plains Presbyterian Church, Cranberry Twp. at 10:30 A.M. Burial will follow with miltary honors.

If desired memorial donations may be made to the Evans City Food Cupboard, 202 Van Buren St., Evans City, PA 16033.