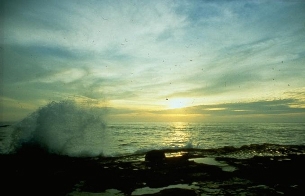 Dawn M. Herman Lee
Died: 8/12/2017
Dawn M. Herman Lee, age 43 of Pittsburgh, formerly of Gibsonia passed away Saturday morning, August 12, 2017 at her residence.

Born in Pittsburgh, July 4, 1974 she was the daughter of Kathryn Bradshaw Gibson of Evans City and Anthony Herman of Pittsburgh.

Dawn, now at peace. Your struggles are over and now you can rest. Dawn was full of life, laughter and love. She had a heart of gold and would help anyone. Your family and God knows how much you cared for and loved your children. Rest now my baby. I know you were tired. Fly with the angels, because you were one.

She was preceded in death by her husband Brian W. Lee.

Dawn is survived by her children, Sadie H. and Jacob W. Lee of Evans City; her mother and father; two brothers, Richard (Dana) Gibson of TX and Anthony Herman of Pittsburgh; one sister, Kate Herman of Pittsburgh; Dawn"s boyfriend, Daniel Smeigle; and her extended family.

Friends and relatives of Dawn M. Herman Lee who died August 12, 2017 will be received at the A. Carl Kinsey-Ronald N. Volz Funeral Home, 328 W. Main St., Evans City, PA., Tuesday from 6-9 P.M. Services will be Wednesday at 11:00 A.M. from the funeral home.