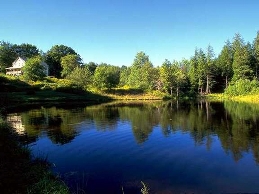 Eleanor M. Mann Sims
Died: 10/4/2017
Eleanor M. Mann Sims, age 82 of Harmony passed away Wednesday morning October 4, 2017, Paramount Senior Living at Cranberry.

The last member of her family of one boy and six girls, she was born in Bradfordwoods, November 19, 1934, to the late Chester Carl and Justine M Frye Mann.

Eleanor was Protestant by faith.

She had retired from New Brighton High School in 1992, with 27 years of teaching Biology. After retiring she worked for Moraine State Park.

Eleanor was preceded in death by her husband, Donald N. Sims June 25, 2007, and who she had married May 2, 1958.

She graduated from Geneva College and received masters from Clarion State College. She was a member of PSEA.

She is survived by one daughter, Linda Sims of New Kensington and one son, Donald and his wife Kathy Sims of Harmony. Three Grandchildren, Samatha, Molly and Zachary Sims.

Friends and relatives of Eleanor M. Sims who died October 4, 2017 will be received at the A. Carl Kinsey-Ronald N. Volz Funeral Home, 114 W. Spring St., Zelienople, PA., Friday from 5-8 P.M. Services will follow.