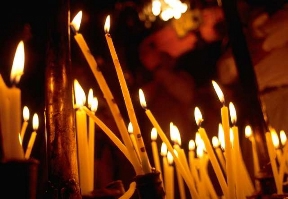 Timothy R. Madar
Died: 10/13/2017
Timothy Robin Madar of Grove City, OH, was born June 26, 2017 and passed away Friday afternoon October 13, 2017 in Nationwide Children's Hospital, Columbus, OH after bravely battling Congenital Diaphragmatic Hernia (CDH) for 109 days.

He was the infant son of Thomas and Ashley Cetnar Madar of Grove City, OH;

He is survived by his parents Tom and Ashley; his maternal grandparents, Robin and Joy Hixon Cetnar of Butler; his paternal grandparents, George and Carol Madar of Delmont; his maternal grandmother, Joan Howell Cetnar of Bellefonte and maternal great grandfather, Donald Hixon of Butler; a half sister and brother, Megan and Nathan Madar of Cranberry Twp.

The family will welcome friends and relatives of Timothy R. Madar to attend a memorial service at 2:00 P.M. on Monday at the A. Carl Kinsey-Ronald N. Volz Funeral Home, 328 W. Main St., Evans City.

Interment will be in Brownsdale Cemetery.