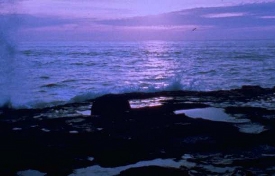 Emily "Em" Buerkle Delfosse
Died: 4/7/2018
Emily L. "Em" Buerkle Delfosse, age 61 of Evans City passed away Saturday afternoon while under the care of St. Johns Specialty Care, Mars.

Born August 2, 1956 in Butler, she was the daughter of the late William and Alice Buerkle.

She was a member of St. Matthias Catholic Church, Evans City.

Em had worked for TRACO, Cranberry Twp. till July 8, 2008 when she had to take a medical retirement.

She enjoyed playing BINGO and shopping. Her dogs, Koda and Chip brought much joy to her during her illness.

In addition to her parents, Em was preceded in death by her son, Raymond Delfosse Jr. and one brother William Buerkle. She is survived by her husband Raymond Delfosse Sr who she married March 17, 1979; two sisters, Doris (Ed) Reighert of New Castle and Edna (Kirby) Broad of Slippery Rock; two brothers, David (Debbie) Buerkle of Evans City and John (Lorraine) Buerkle of Baden; also nieces and nephews.

Friends and relatives of Emily L. Delfosse who died April 7, 2018 will be received on Wednesday from 7-9 P.M. at the A. Carl Kinsey-Ronald N. Volz Funeral Home, 328 W. Main St., Evans City, PA. A Blessing service will be on Thursday from the funeral home at 11:00 A.M.

Burial will be in Pinewood Memorial Park, Cranberry Twp.