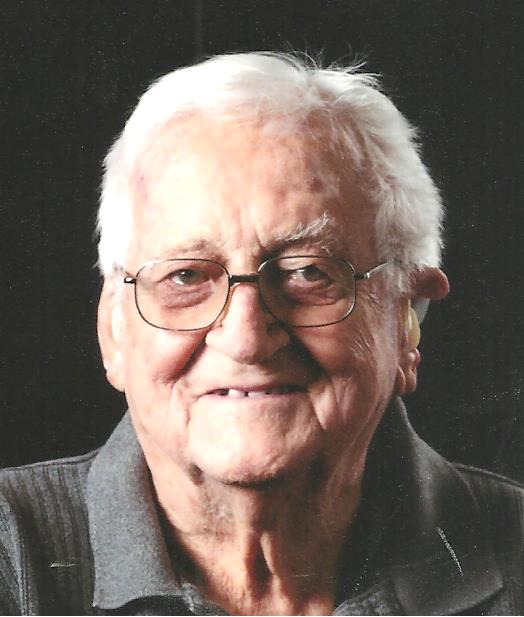 A. Dean Double
Died: 4/8/2018
A. Dean Double of Renfrew passed away on Sunday morning of natural causes. He was 89 years old.

Born December 18, 1928, he was the fourth of ten children of the late Troy and Vera Faye Henry Double. He grew to be a humble, kind, and caring man who was loved by those who knew him.

In 1950, at the age of 21, he voluntarily enlisted to serve in the Korean War. During his service, he was promoted to Master Sergeant and Tank Commander in the 2nd Infantry Division, Co A 81st Recon Bn.

After serving in the war, Dean was stationed in Fort Hood, Texas, where he met his future wife, Dorothy "Dot" Powers (Dec. 9, 1936-Dec.19, 2016). Shortly after, they relocated back to his home of Butler, where he was employed at Armco for 41 years. Dean retired as the Supervisor of the Inspection Department.

Dean was a member of the Masonic Lodge William H. Miller No. 769 as well the Scottish Rite Temple in New Castle.
Throughout his life, Dean enjoyed riding his "fully dressed" Harley Davidson, racing cars, running beagles and hunting. In his later years, he enjoyed playing cards with his family, picking his favorite Jeopardy players, cheering for his Black and Gold teams, eating breakfast at Eat N 'Park and going on driving adventures.

Dean was generous, honest and humble. He was content, thankful and lived without envy. He was funny. Above all, he was kind.

In the months before his passing, he was quick to tell his family how grateful he was for the years he had been given. He felt blessed to have experienced a life full of love, true friendships and a devoted marriage of 64 years. He was at peace and passed without fear. While his family may say he left us too soon, he would say his time had come. He missed his wife and was ready to hold her hand again.

Dean was preceded in death by his siblings, Norma Nickle, Mary Patterson, Richard Double, Conrad Double, Ray Double and Linda Double.

He is survived by his "one perfect son and four good daughters", Deborah (James) Small, Marsha (Paul) Lonchena, Bruce "Bub" (Kim) Double, Sherry (James) Cochran and Tammy (Steven) Calhoun. His grandchildren, Troy Small, Reid Small, Travis Small, Brandy Lonchena, Daniel Lonchena, Tiffany Romantino, Billy O Bookhamer, Kristopher Bookhamer, Keri K Pavelek, Willie Burr, Chad Burr, Heidi Jabaut, Sabrina Alger, Jeffrey Logan, Heath Calhoun, McKenzie Calhoun; and his 19 great grandchildren.

He also leaves behind his siblings and best friends, Mona (Bob) Ford, Reid (Barb) Double, Nancy Krenitsky, Peg Double and all his many nieces and nephews.

Friends and relatives of A. Dean Double who passed away on Sunday April 8, 2018 will be received from 2-4 & 7-9 Tuesday at the A. Carl Kinsey-Ronald N. Volz Funeral Home, 328 W. Main St.,Evans City . Services will be held from the funeral home on Wednesday at 11:00 A.M. with his grandsons as speakers.

William H. Miller Masonic Lodge #769 of Butler will hold a Masonic Service on Tuesday at 6:45 at the funeral home.

If desired memorial donations may be made to the VNA Hospice, 115 Technology Dr., Butler, PA 16001 whose staff cared for him and his loved ones with kindness and respect during his last days.