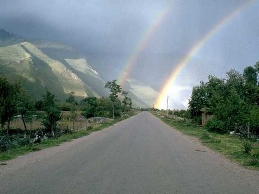 Bernice A. Schomburger Kivlan
Died: 4/5/2019
Bernice A. "B" Schomburger Kivlan age 92, formerly of Evans City, passed away Friday evening April 5, 2019.

Born September 7, 1926 in Pittsburgh she was the daughter of the late Earl and Rosemary Schulz Schomburger.

She was of the Lutheran Faith.

B was a member of Bethlehem Chapter # 37 which joined Mars Chapter #124 and now Zelienople Chapter #485 O.E.S.

She served on the Elsie Hartje # 77 Rainbow for Girls Advisory Board, Evans City where she received the highest honor, The Grand Cross of Color. She also belonged to the Evans City Historical Society.

She was preceded in death by her Husband, Sumner W. Kivlan on September 23, 2000, whom she had married February 4, 1950, also an infant daughter and two brothers.

B is survived by two daughters, Georgia K. (Robert) Anthony of Clayton NC. and Pamela S. (Darryl Spencer) Kivlan of Zelienople; one sister, Rosemary Naujelis of Westview; two brothers, Ronald Schomburger of Tallahassee, FL and Jerome Schomburger of St. Augustine, FL; two grandsons, Robert (Katie) Anthony Jr. of Goldsboro, NC and Brett (Kerry Radigan) Anthony of Durham, NC

The family of Bernice A. Kivlan will receive friends and relatives on Friday April 12, 2019 from 2-4 & 7-9 P.M. at the A. Carl Kinsey-Ronald N. Volz Funeral Home, 328 W. Main St., Evans City, PA. Funeral Services will be held on Saturday at 11:00 A.M. from the funeral home with Pastor Jeff Mackay of Harmony Baptist Church officiating.