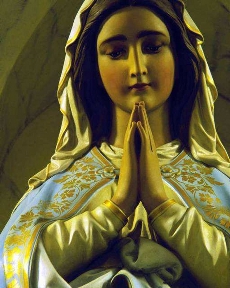 RoseMarie Morley Bacho
Died: 5/31/2019
RoseMarie Morley Bacho 95,of Evans City passed away Friday evening in St. Johns Specialty Care Center, Mars with her loving family by her side.

Born April 28, 1924 in Spangler, Cambria Co., she was the daughter of the late Frederick" Fritz" and Marie Kline Morley.

She had worked as a custodian for PNC Bank in Warren, PA.

RoseMarie was a member of St. Kilian Catholic Church, Cranberry Twp.

She enjoyed reading, gardening and crocheting. She was always ready for a bus trip.

RoseMarie was preceded in death by her husband, John E. Bacho on February 27, 2006 and three brothers, Robert, Frederick and John.

She is survived by two daughters, Sharon (Anthony) Elias of Northern Cambria and Becky (Scott) Hans of Evans City; one son, John Paul (Carmen) Bacho of Salem, Oregon: one sister, Sandra Markovich of Northern Cambria: nine grandchildren, Matthew, Craig, and John Bacho, Holly Kizak, Melissa Coleman, Kerrie McDermott, Cassandra Jackson, Corinne O'Laughlin and Erica Hans:; 15 great grandchildren.

The family of RoseMarie Bacho will receive friends on Friday 6-8 P.M. at the A. Carl Kinsey-Ronald N. Volz Funeral Home, 328 W. Main St., Evans City. A Mass will be celebrated Saturday morning at 10:00 A.M. in St. Kilian Catholic Church, Cranberry Twp..

Please meet at the Church.

If desired the family has suggested memorial donations be made to Heritage Hospice, 2400 Leechburg Rd., Building 300, New Kensington PA 15068 or St. John Specialty Care Center, 500 Wittenburg Way, Mars, PA 16046.