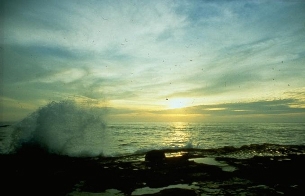 Mildred M. Murrray Clark Lawler
Died: 10/10/2019

Mildred M. Murray Clark Lawler, age 90 of Evans City passed away Thursday October 10, 2019 in Sunnyview Nursing and Rehabilitation Center, Butler.

Born September 29, 1929 in Pittsburgh, she was the daughter of the late Robert and Elizabeth Emery Murray.

Mildred enjoyed spending time with her family. She also loved shoppimg.

She was preceded in death by her husband, Retired Captain Eugene D. Lawler on February 28, 1998.

Mildred is survived by one son, John (Donna) Clark of Butler, one granddaughter, Kelly John) Cravenor III, and one great grandson, John IV.

The family will receive friends on Sunday from 2-4 & 7-9 P.M. at the A. Carl Kinsey-Ronald N. Volz Funeral Home, 328 W. Main St., Evans City. Services will be held on Monday October 14, 2019 at 11:00 A.M.