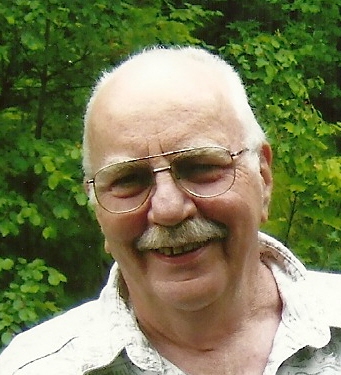 James O. Smith
Died: 1/14/2020
James O. Smith, fondly known as "Jim" or "J.O." age 82 of Cranberry Twp. passed away on Tuesday afternoon January 14, 2020 in UPMC Passavant, McCandless Twp. surrounded by his loving family.

Born September 2, 1937 in Pittsburgh he was the son of the late James O. and Ella Carter Smith.

He retired from the Bulk Mail Center in 1993, as a mail handler. Jim owned three video stores called the Couch Potato. Later he worked at the Evans City Pharmacy as a cashier.

Jim was a member of St. Killian Catholic Church, Cranberry Twp.

He proudly served in the United States Air Force as a firefighter.

He was preceded in death by one brother and two sisters.

Jim was a humble, simple, "no frills" man, loved by all. He loved the outdoors, fishing as a young man in the Adirondacks, then later with his sons Jimmy and Lee. His family, neighbors and friends were Jim's past time- whether whipping up his famous potato salad for a family gathering, an outside bon fire with an occasional pilsner or breakfast with friends, some known since childhood!

No matter what Jim did, who he was with or where he was, smiles and laughter were present. He welcomed meeting new people and had the gift to chat always with "Hey", "Bud" or " Hey Toots" greeting. His kind ways and "never worry until there is something to worry about" demeanor left an impression on every ones heart.

Jim is survived by his wife of 62 years, Dorothy Betters Smith; three daughters, Maylynne Smith Beneroski of Cranberry Twp. Elizabeth (Mario) Plekker of New Port Richey,FL, and Marianne (Joe) Belack of Freedom; two sons, James B. (Renee) Smith of New Brighton and Lee (Erica) Smith of Zelienople; six grandchildren; five great grandchildren; one great great granddaughter.

The family will greet friends and relatives to celebrate Jim's life on Friday evening January 17 from 6-8 P.M. at the A. Carl Kinsey-Ronald N. Volz Funeral Home, 328 W. Main St., Evans City, PA. A Blessing Service will be held on Saturday at 10: 00 A.M. from the funeral home.

A very caring man, Memorial Donations may be made to the Butler V.A., a local food cupboard or St. Vincent De Paul.

!!!!!!!!!Due to weather concerns, Service has been changed to Friday at 8 p.m.!!!!!!!!!