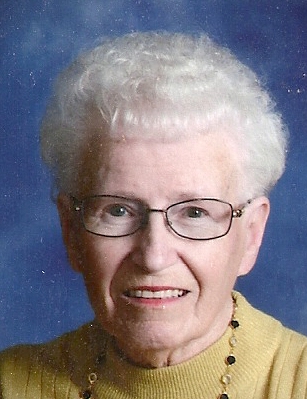 Dorothy J. Steighner Spithaler
Died: 3/2/2020
Dorothy J. Steighner Spithaler, age 85 of Evans City passed away on Monday morning March 2, 2020 in Good Samaritan Hospice, Wexford.

Born July 26, 1934 in Mars she was the daughter of the late Charles and Emma Kornick Steighner.

She was a member of St. Matthias Catholic Church now St. Gregory since 1955. She served as the organist for many years. She also served as the secretary and was in charge of the rental for Ritzert Hall.

Dorothy had worked for North Pittsburgh Telephone Co. as a secretary for 47 1/2 years. She was a member of Bunova Club of the Keystone State and also the Independent Telephone Pioneers Assoc.

She enjoyed Auto Racing and watching her son race. Dorothy belonged to several 500 Card Clubs. She also liked playing BINGO and traveling to the Casino.

She was preceded in death by her husband Ralph D. Spithaler Sr. on March 27, 2006.

Dorothy is survived by her son, Ralph and his wife Bette Spithaler of Evans City, her brother Charles and his wife Carol Steighner of Butler, her niece Linda Sell and great niece Megan Sell, a brother and sister-in-law , Frank and Rose Spithaler, also many cousins and friends and her grand dog and companion ,Zip.

The family of Dorothy J. Steighner Spithaler will receive friends on Thursday March 5, 2020 from 2-4 & 7-9 P.M. at the A. Carl Kinsey-Ronald N. Volz Funeral Home, 328 W. Main St., Evans City, PA. A Funeral Mass will be held on Friday at 11:00 A.M. from St. Gregory Catholic Church, 2 West Beaver St., Zelienople, PA 16063.

The family has suggested memorial donations be made to Good Samaritan Hospice, 146 Neely School Rd., Wexford, PA 15084, St. Gregory Church or the Kinsey-Volz Funeral Home.