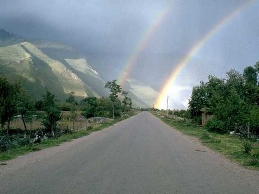 Mildred M. Christie Weaver
Died: 3/27/2020
Mildred M. Christie Weaver, age 97, of Butler, formerly of Prospect passed away on Friday March 27, 2020 at Sunnyview Nursing and Rehabilitation Center.

Born April 2, 1922 in Boydstown, she was the Daughter of late Lewis and Louretta Badger Christie.

She was a member of St. John's Lutheran Church, Prospect.

She was a homemaker most of her life, however always volunteered for the Prospect Fire Dept., and the Prospect Boys and Girls Club.

She enjoyed her traveling time with, The Carriage Camping Club, and also, The Buco Camping Club.

She was preceded in death by her husband, Ray DeVan Weaver, She is survived by two sons, Donald (Sue) Weaver, Prospect, William (Deborah) Weaver, Las Vegas, two daughters, Joyce Ballew, Prospect, Grace Laderer,Tx. She is also survived by eight grandchildren, and five great grandchildren. She was preceded in death by, three brothers and two sisters

Visitation and Burial for Mildred will be held privately by her family March 31, 2020.

Memorial donations may be made to Allegheny Hospice at Home, or to the donor's favorite charity.