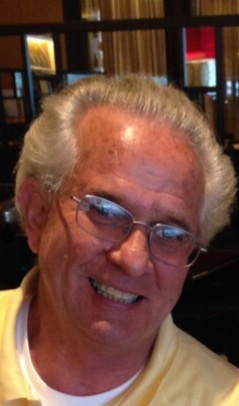 Ronald N. Volz
Died: 7/19/2020
Ronald N. Volz, age 75 of Evans City passed away Sunday afternoon while under the care of Butler Memorial Hospital after many years of Lung problems starting in 1969.

Born in Pittsburgh on October 10, 1944, he was the son of the late Edwin "Pete" and Sarah Nable Volz.

Ron graduated from Evans City High School in 1962 and enlisted in the United States Navy serving during the Vietnam War. While stationed in Alaska, on Christmas Eve, he sent out Jingle Bells in Morse code. He was a member of the American Legion Post #219 for 51 years where he served as Commander. For over 25 years, he placed the veteran flags at the Evans City Cemetery with the help of numerous organizations.

He was a member of St. Peter's Lutheran Church.

Ron graduated from Butler Co. Community College and the Pittsburgh Institute of Mortuary Science in 1971 and was a funeral director since 1972. He was a member of Butler Co. Funeral Directors, where he had served as President. He was also a member of P.F.D.A. and N.F.D.A. Ron and his wife owned the A. Carl Kinsey-Ronald N. Volz Funeral Homes in Evans City and Zelienople. His son, RJ will now continue the family business.

Ron was very community oriented, always putting others before himself. For 49 years he was a member of the Evans City Lions Club. He was the chairman for many years of the Halloween Parade, the Easter Egg Hunt, and fruit baskets for the President's Square residents until his health prevented his participation.

Ron was president of the Evans City Salvation Army Unit and a member of the Evans City Historical Society.

Ron was a funeral director known for his G.T.O.'S and his St. Bernard's.

He initiated a car cruise for the Oktoberfest in 1990, in the first year he had seven cars participate and now they've had as many as 200.

Ron was dedicated to his family and friends, always the first to help people in need.

In addition to his parents, he was preceded in death by his daughter, Kelly S. Kopera, his in-laws, Leroy "Baldy" and Hazel Drushel Kline, his god mother, Ella Crea, and Carl and Ida Kinsey who encouraged him in the funeral home business.

Ron is survived by his wife of 53 years, Suzann M. Kline Volz whom he married June 10, 1967, one daughter, "his favorite" Heather (Paul) Sibeto of New Castle, one son, Ronald N. "RJ" Volz Jr. of Evans City, one sister, Sandra (Dan) O' Shea of Butler, four grandchildren, Liah M. (Steven Drier) Volz of Akron, NY, Paul A. Volz, Jarrett M. Kopera and Paige N. Volz all of Evans City, his brother and sister-in-law Ret. Lt. Col. David and Sandy Kline of State College, two special friends Kent and Cozet Burris of AZ, nieces and nephews, and numerous friends of the communities.

The family of Ronald N. Volz who passed away, July 19, 2020 will be received at the A. Carl Kinsey-Ronald N. Volz Funeral Home, 328 West Main St., Evans City, Pa on Thursday from 7-9 and Friday 2-4 & 7-9 P. M. Services will be held on Saturday at 11:00 A.M. from the funeral home, with Pastor Wayne Schar, his high school friend, and his Church Pastor Brandon Johns.

In an effort to cooperate with public gatherings, and to best serve our community and maintain public safety, we are continuing to implement changes to the services we will be offering families at the time of a loved one's death. It is with great regret that we are forced to implement these changes, but our greatest concern is the safety of the public and families that we serve.

CDC guidelines which include the recommendation of:
- Wearing face masks and following social distance practices.
- We ask that visitors refrain from excessive physical contact.
- Hand sanitizer will be provided throughout the funeral home.

We want to thank everyone in advance for their patience and understanding as we work through this current public crisis.

Memorial donations may be made to a local service group who supports the community, how Ron did for his.

The Volz Family would especially like to thank the 5th floor of the ICU at Butler Hospital, no words can express their compassion.