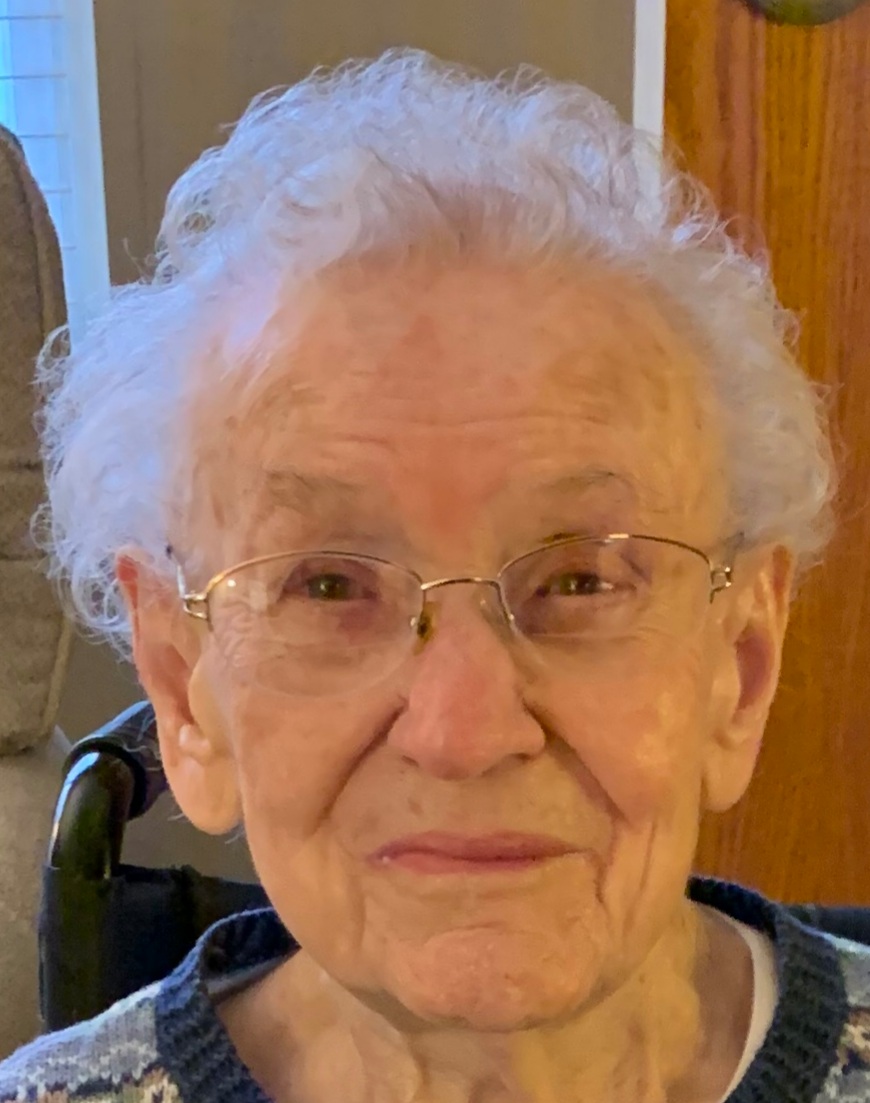 Mildred M. Hirschy Bissett
Died: 12/15/2020
Bissett, Mildred M. age 100, of Dayton, Ohio was called to heaven on Tuesday, December 15, 2020. She was born in Berne, Indiana on January 26, 1920 to the late Rufus and Anna Z. Hirschy (nee Sprunger).

She was preceded in death by her beloved husband, Calvin Laverne December 13, 1987; sisters and brother.

Mildred is survived by her children, Larry (Deb) Bissett, Loretta (Mark) Sommer, and Lana (Kevin) Stamps; grandchildren, Jordan (Emily) Bissett and Karis (Jonathan) McEllroy; five great-grandchildren; sister-in-law, Louise Miller; and a host of other family members and friends.

In loving memory of Mildred, contributions may be made to Child Evangelism Fellowship of Montgomery County, 3626 North Main St., Dayton, OH 45405. Visitation will be held on Saturday, December 19, 2020 from 2:00 pm - 3:30 pm at Washington Heights Baptist Church, 5650 Far Hills Ave., Dayton, Ohio 45429 followed by Memorial Service at 3:30 pm.

Mildred will be laid to rest next to her husband at Evans City Cemetery in PA. Graveside Service will take place on Monday, December 21, 2020 at 1:30 pm.