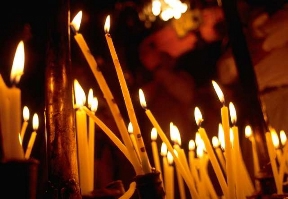 Betty J. (Fulton) Foster
Died: 12/29/2020
Betty Jane Fulton Foster, age 60 of Evans City passed away Tuesday afternoon December 29, 2020 in Butler Memorial Hospital.

She was born in Butler May 28, 1960 and was the daughter of the late John and Sarah Wehr Fulton.

She was a member of Westminister United Presbyterian Church, Evans City.

Betty Jane received a Masters Degree in Education and had taught in Portersville Christian School from 1982 to 2004. She became a Behavior Specialist Consultant for Kids Count Family Phycologist in Butler.

She loved to read, making crafts and cooking for family and friends. She liked having her dogs near her.

Betty Jane had a special place in her heart for children.

In addition to her parents, she was preceded in death by two sisters, Mary Ann Fulton and Shirley Kummer.

Betty is survived by her husband, Larry who she married March 9, 1985, one daughter, Gretel (Ryan) Burlett of Freedom and one son, Everett Foster and his fiancée, Mandy Lawson of Valencia.

Friends of Betty Jane Fulton Foster, who died Tuesday December 29, 2020 will be received from 2-4 and 7-9 P.M. Sunday January 3, 2021 at the A. Carl Kinsey-Ronald N. Volz Funeral Home, 328 W. Main St., Evans City, PA.

A funeral services will be held at 11:00 A.M. Monday January 4, 2021 at the funeral home with her pastor the Rev. Dr. Thomas Harmon officiating.

Betty Jane will be laid to rest in the Evans City Cemetery.

COVID-19 Guidelines will be followed.