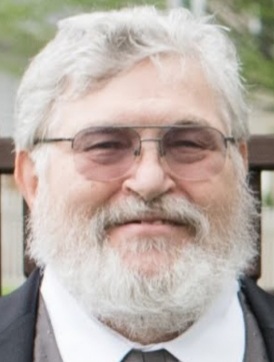 Loyal E. Burr Jr.
Died: 3/30/2021
Loyal E. Burr Jr. age 76 ,of Evans City passed away Tuesday afternoon March 30, 2021 in UPMC Passavant, McCandless Twp.

Born November 28, 1944 in Ellwood City Hospital, he was the son of the late Loyal E. and Clara Brandstetter Burr.

He was a member of the English Lutheran Church, Zelienople.

Loyal was a Corporate Accountant for Heurich Homes in Wexford retiring in 2010.

Loyal was a devoted dad and granddad. He had enjoyed bowling and was a former member of the Wexford Men's Bowling League in Mars.

He was preceded in death by his wife, Joyce R. Garver Burr on April 20, 2008 and his daughter, Jennifer.

Loyal is survived by one daughter, Jodie (Michael) Volchko of Saxonburg, two sons, Jason (Christine) Burr and Josh (Jennifer) Burr both of Butler., three sisters, Patricia Bupp of Middle Lancaster, Terry (Darrell) Miller and April Hatch both of Zelienople, five grandchildren, Brayden and Ashton Burr and Hailey, Hannah and Hadley Volchko.

Friends of Loyal E. Burr Jr., who died Tuesday March 30, 2021 will be received Friday from 11:00 A.M. to 1:00 P.M. at the A. Carl Kinsey-Ronald N. Volz Funeral Home, 114 W. Spring St., Zelienople, PA.

A funeral services will follow at 1:00 P.M. with Rev. Jack Delk his pastor officiating.

Loyal will be laid to rest beside his wife in the English Lutheran Cemetery, Zelienople.