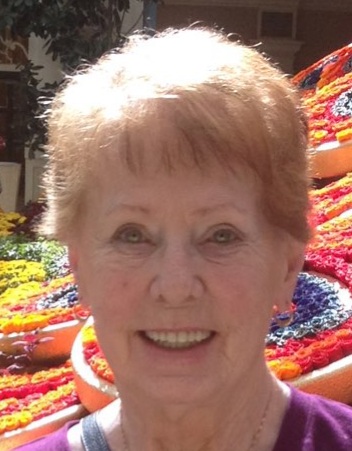 Janet J. Markham Gongloff
Died: 7/9/2021
Janet J. Markham Gongloff age 75 of Evans City passed away Friday evening July 9, 2021 in UPMC Passavant , McCandless Twp.

Born October 10, 1945 in Pittsburgh, she was the daughter of the late William and Amelia Gunas Markham.

She was of the Catholic Faith.

Janet retired in 2018 working as a clerical secretary in the health system.

She enjoyed playing computer video games.

She was preceded in death by her husband, William E. Gongloff on December 23, 2010 and a son Robert Gongloff.
She is survived by one son, William E. Gongloff of Clinton; one sister, Mary Day of Weirton, WV and three grandchildren, Kaytlyn Roose, Tiffany Griffin and R. James Gongloff.

Friends of Janet J. Markham Gongloff who died Friday evening, July 9, 2021 will be received Thursday from 2-4 & 6-8 P.M. at the A. Carl Kinsey-Ronald N. Volz Funeral Home, 328 W. Main St., Evans City, PA.

A Blessing Service will be held on Thursday from the funeral home at 8:00 P.M.

Janet will be layed to rest beside her husband in the Evans City Cemetery.

If desired , donations may be made in her memory to the funeral home to help defray the expenses of her funeral.