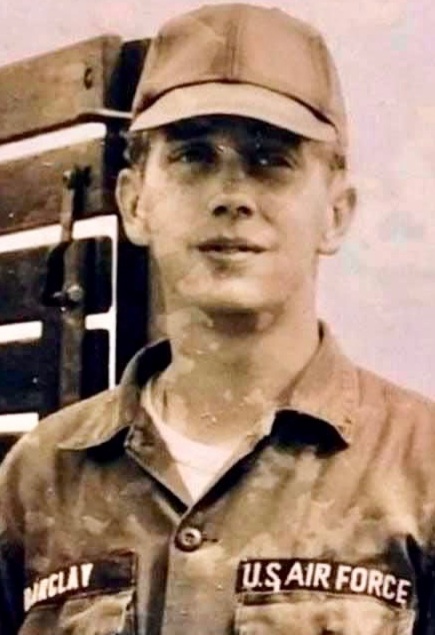 William L. Barclay
Died: 9/18/2021
William L. Barclay of Butler formerly of the North Side passed away on Saturday September 18, 2021 in the Butler V.A. Medical Care.

He was born in Pittsburgh July 4, 1949 and was the son of the late William and Norma Dambach Barclay.

Bill was of the Lutheran Faith.

He was a Viet Nam Veteran of the U. S. Air Force.

Bill had worked as a salesman for a Video Store.

He enjoyed playing golf and taking trips to Atlantic City, but most of all his grandsons were the gleam in his eyes.

Bill is survived by his daughter, Jessica C. Welsh of Sewickley, his grandsons, Aiden and Austin, one sister, Elizabeth (James) Lehman, cousins, nieces and nephews.

He was preceded in death by a sister, Susan Staudenmaier.
Friends and relatives will be received on Wednesday from 7-9 P.M. at the A. Carl Kinsey-Ronald N. Volz Funeral Home, 328 W. Main St., Evans City, PA.

Memorial donations may be made to the V.A. Community Living Center, 325 New Castle Rd., Butler, PA 16001.