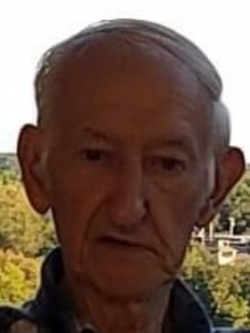 Kenneth Young
Died: 9/19/2021
Kenneth Young of Evans City, passed away Sunday morning September 19, 2021 at his home.

Born April 25, 1941 in Oxford, England, he was he was the son of the late Albert J. and Lydia Pendle Young.

He enjoyed fishing.

As a child Ken immigrated with his family to the United States and became a citizen. He proudly served his new country in the United States Army.

Early in his life he met his wife Joyce, and married her on July 21, 1967. Joyce had three children which Ken adopted and raised as his own.

He was preceded in death by his wife, Joyce Bodema Young March 16, 2021, a son, David, a grandson, Joshua, four sisters and one brother.

He is survived by one daughter, Cassandra Young of Evans City, two sons, Thomas (Sophia) Young of Littleton, CO and Kenneth Young, two sisters, Margaret (Walter) Herr of Indiana and Elizabeth "Lil" Green of Evans City, one brother, Robert Young of Evans City, 14 grandchildren, Damien, David, Kyle, Keith, Gavin, Dominic, Zachary, Seth, Amanda, Tamara, Tabatha, Breanna, Amy and Nicole, and many great grandchildren.

Friends and relatives of Kenneth Young who passed away Sunday, September 19, 2021 will be received Saturday, September 25, 2021 from 10 A.M to12 P.M. at the A. Carl Kinsey-Ronald N. Volz Funeral Home, 328 W. Main St., Evans City PA

Funeral Services will follow with Pastor Brandon Johns of St Peters Lutheran Church officiating.

Burial will be in the Evans City Cemetery with Military Honors.