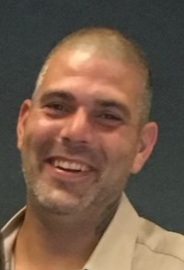 Dustin H. Altemus
Died: 11/8/2021
Dustin H. Altemus, age 42 of Evans City passed away Monday morning, November 8, 2021.

Born in Butler May 31, 1979, he was the son of Calvin Altemus Sr. and Gloria Hayes Altemus Smith.

He worked independently in the moving business.

Dustin had a big heart and enjoyed being with his friends and family.

He was preceded in death by a nephew.

Dustin is survived by his mother and father, his step-father, Rick Smith, his minor children, three sisters, Stephanie, Ashley and Heather, three brothers, Dave, Josh and Mike.

Friends and relatives of Dustin H. Altemus who passed away on Monday will be received from 6-8 P.M. on Sunday at the A. Carl Kinsey-Ronald N. Volz Funeral Home, 328 W. Main St., Evans City.

If desired memorial donations may be made to the Kinsey-Volz Funeral Home to assist the family with funeral expenses.