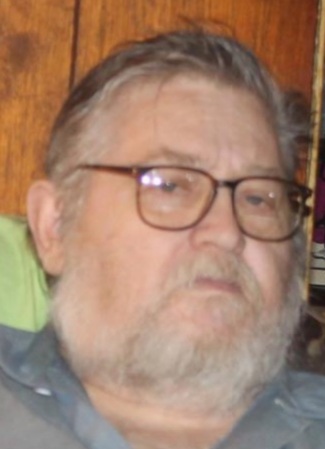 Gary R. Plaisted
Died: 1/22/2022
Gary R. Plaisted, (Mr. P-Benson) age 81, of Evans City passed away peacefully Saturday evening January 22, 2022 at home with his wife Donna, daughter, Debbie and grandson Shayne by his side.

Born May 17, 1940 in Callery, he was the son of the late William Carl and Velma P. Long Plaisted of Connoquenessing.

He had worked for Halstead Metals for 23 years before its closing 8/17/1990.

He enjoyed his time babysitting his grandchildren and great grandchildren. Gary loved mowing grass and helping others.
Gary was a great story teller and many believed his stories. He always had a joke and would give advice.

Many adopted Gary as a father.

He was preceded in death by a sister Gloria Erhart, a brother Thomas Plaisted, a granddaughter Cheyannia Marburger and great granddaughter Lana Reed.

He is survived by his wife Donna J. Eckenrode Plaisted who they celebrated 61 years of marriage on Jan. 21, 2022, one daughter, Debra Plaisted of Evans City, three sons, Richard (Darlene Layton) Plaisted, Peter (Sherry Marchwinski) Plaisted and Gerald (Tracei) Plaisted all of Butler, one sister, Judy (Willian) Davison of WA., three brothers, Russell (Dawn) Plaisted of Connoquenessing, Dennis (Lauren) Plaisted of NV and Douglas (Peg) Plaisted of Harrisville, nine grandchildren, Shayne Plaisted, Sammi (Josh Dourlain) Marburger ), Brandon (Amanda Eiher) Plaisted , Kristy (Steve) Reed , Josie Plaisted, Dalton Plaisted, Dakota Plaisted, Jolene Plaisted and Jaden Plaisted, four great grandchildren, Sierra Plaisted, Coraline Dourlain, Logan and Jonah Reed, nieces and nephews and very special family friends, Miranda Fullwood and Chris Burr.

A memorial service is being planned at a later date.

The family wants to special thanks to Amedisys Nurses Erin and Angela.