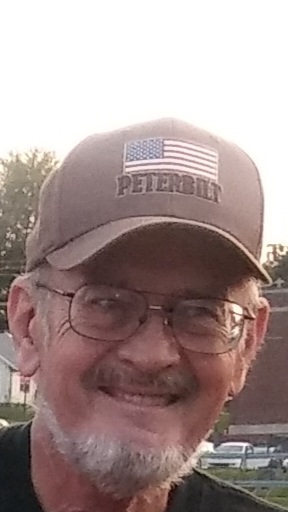 J. Frank Burr
Died: 2/12/2022
J. Frank Burr age 70 of Portersville passed away Saturday afternoon in Butler Memorial Hospital.

Born September 13, 1951, in Mars, he was the son of the late Charles and Mary Clark Burr.

Frank worked as a truck Driver for M & A Transport, Apollo, retiring in 2016.

He was a caring husband to Barbara Lutz Burr who preceded him in death on January 22, 1998, also his second wife Edna Wahl Burr, on January 11, 2022.

Frank also was a mechanic and a great listener. His favorite quote was "Fix it right the first time or you will have to fix it again." He did not believe in cutting corners. He loved figuring out things when they were broken. He never gave up and worked hours until it was fixed.

Frank enjoyed bowling, fishing, camping, playing his organ and listening to the Oldies.

He was a simple man, living a simple life, but spent quality time with family and friends.

Frank will be deeply missed, but all who knew him, knows that Heaven has a great man in their mist.

In addition to his two wives, Frank was preceded in death by his infant daughter, Belinda and a sister, Marsha.

Frank is survived by two sons, Christopher (Miranda) Burr of Evans City and Justin (Shelly) Burr of Brighton Heights, one brother, C. Randy, and four sisters, Darlene, Charlotte, Janice, Lila and Judy, three grandchildren, Brittney, Bradyn and Carley.

Friends and relatives of J. Frank Burr who passed away on Saturday, February 12, 2022, will be received at the A. Carl Kinsey-Ronald N. Volz Funeral Home, 114 W. Spring St.
Zelienople, PA on Tuesday February 15, 2022, from 5-8 P.M. Services will be held Wednesday February 16, 2022, at 11:00 A.M. from the funeral home.

He will be laid to rest in Grace Cemetery, Harmony.

The family has suggested memorial donations be made to the Kinsey-Volz Funeral Home to help defray costs.