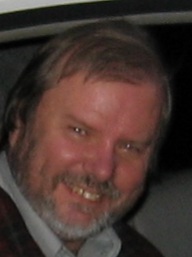 Barry C. Rider Sr.
Died: 2/14/2022
Barry C. Rider Sr., age 64 of Evans City passed away Monday morning February 14, 2022, while under the care of Good Samaritan Hospice, Cabot.

Born September 13, 1957 in Butler, he was the son of the late Homer and Betty J. Burr Rider.

Barry was a Registered Nurse working for Butler Memorial Hospital for 27 years, retiring in October 2019.

He enjoyed the outdoors and riding his motorcycle, but above all he loved his seven grandsons.

He is survived by his wife, Tammy Ziegler Rider who he married on September 20, 1975, three sons, Barry C. (Jessica) Rider Jr. of Penn Twp., Steven A. Rider and Andrew (Katelyn) T. Rider, both of Evans City, one daughter, Nicole R. Kummer of Evans City, one sister, Tammy Lee Dapper of Evans City, one brother, David E. Rider of Evans City, seven grandsons, Tristan and Jackson Rider, Jason and Ethan Kummer, Joseph Gaudet, Richard and Anthony Lamison.

Friends and relatives of Barry C. Rider Sr. who passed away on Monday will be received at the A. Carl Kinsey-Ronald N. Volz Funeral Home, 328 W. Main St., Evans City on Thursday February 17, 2022 from 2-4 and 7-9 P.M. Funeral Services will be held on Friday, February 18, 2022 at 11:00 A.M. from St. John's Lutheran Church, Connoquenessing.

He will be laid to rest in St. John's Lutheran Church Cemetery.

If desired memorial donations may be made to St. John's Lutheran Church, P.O. Box 136, Connoquenessing, PA 16027.