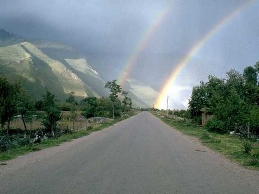 Dewayne A. Jones
Died: 3/13/2022
Dewayne A. Jones, age 55, of Ellwood City formerly of Ga. passed away on Sunday morning, March 13, 2022, at his sister's home with whom he had been residing.

Born Grove City July 14, 1966, he was the son of the late John J. and Joyce Mills Jones.

He had lived in GA. and worked at McDonalds. He moved back to this area when his health failed. He also had a paper route for many years.

Dewayne was of the protestant faith.

Survived by two sisters, Nancy (Bill) Weisz and Charlotte Bartolone, three brothers, Dan (Chris) Mills, Mark Mills, and Johnny Jones, his stepfather, Richard Cornelius, two stepsisters, Donna and Deb also nieces and nephews.

As per his request, there will be no services.