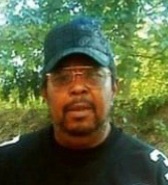 William C. "Billy" Yandel
Died: 6/6/2022
William C. Yandel age 73 of Butler passed away on Monday afternoon June 6, 2022, in the emergency room of Butler Memorial Hospital.

Born in Pittsburgh February 19, 1949, he was the son of the late Curtis W. and Frances Russell Yandel.

He had attended Victory Church.

Bill had been a truck driver for many years and later became a trainer for pacer horses at the Meadows.

He graduated from Butler County Community College, where he majored in Liberal Arts, Humanities, and Social Science in 1994. He then continued his education graduating from Geneva College earning a BS Degree in 1997.

He was very involved in Music, having played in a band. Jimmy Hendrix was his idol.

Bill enjoyed Western Shows, loved the outdoors, where you could often see him hunting or fishing.

He was a great Steeler Fan, but more than anything he loved his family.

He was preceded in death by a grandson, Marquise Montgomery.

He is survived by his wife, Waltine "Tina" Maryland Yandel, one daughter, Skyler Yandel of Butler, four sons, Charles E. (Megan) Montgomery of Washington, PA, Derrick A. Montgomery and Ashton C. Montgomery both of Butler and Adam A. Yandel of Aliquippa, five grandchildren, Sha-Ron Montgomery, Brooklynn Walker, Journey Walker, Charleigh Montgomery and Pallis Montgomery, one great grand-daughter, Kennedy Montgomery.

As per his wishes Bill was cremated.