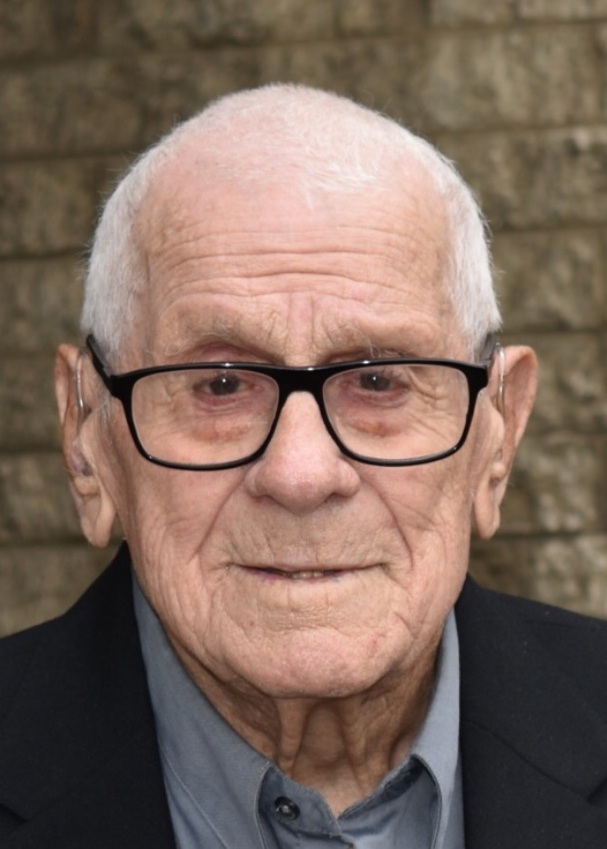 Claire B. Douthett
Died: 8/10/2022
Claire B. Douthett, age 100 of Connoquenessing passed away Wednesday morning August 10, 2022, at his residence.

Born December 10, 1921, in Connoquenessing he was the son of the late William G. and Helen V. Stoner Douthett.

Claire was a member of the North Main Street Church of God, Butler.

He was a Rigger working for Armco for 31 years, retiring in 1984.

Claire proudly served his country during WW II in the United States Navy as a 1st Class Torpedo man.

He was a 60year member of Victory Lodge 694 F. & A.M. he also was a member of the New Castle Consistory, Pittsburgh Shrine and Caravan # 14, Butler where he was in charge of the steak fry for numerous years. He was a member of the Armco Retirees Club. He delivered Meals on Wheels for 20 years and he served on the Butler School Board representing Connoquenessing for 4 years. He also served on Connoquenessing town Council.

He was preceded in death by his wife, A. Marcella Brandenburg in October 24, 2015, whom he married September 20, 1946, also 5 brothers and 2 sisters.

He is survived by three daughters, Sharon (Michael) Jett, Prospect, Vickie (Michael) Forbes, Connoquenessing, Patricia (Michael Rosenbauer) Douthett, Maine. one sister, Barbara Cary, Meridian, two sister-in –laws, Eleanor Douthett and Katie Douthett both of Connoquenessing, nine grandchildren and 15 great grandchildren.

A graveside service will be held on Monday August 15, 2022, at 11:00 A.M. in Greenlawn Burial Estates, Mt. Chestnut, PA
The A. Carl Kinsey-Ronald N. Volz Funeral Home Inc., 328 W. Main St., Evans City is handling arrangements.

If desired memorial donations may be made to North Main St. Church of God or Good Samaritan Hospice of Cabot.