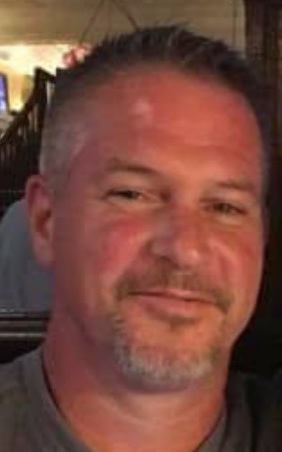 David P. Wenzel
Died: 10/19/2022
David P. Wenzel, age 55, of Evans City passed away Wednesday evening in Butler Memorial Hospital.

Born February 3, 1967, in UPMC Passavant, he was the third of six children, and son of Richard J. and Mary Ann Paracca Wenzel of Evans City.

He was of the Catholic Faith.

Dave was self- employed and was a jack of all trades, he could fix or build anything.

He was a graduate of Oakland School of 1987.

Dave was also an animal lover and had many pets throughout his life, including dogs, cats and chickens.

Most of all Dave enjoyed sharing his love of the outdoors with his sons and could often be found hunting, fishing, kayaking camping and gardening.

Survived by his much loved sons, Kyle R. of Cranberry Twp. and Seth R. of McKean, his dearest friend and mother of his children, Lisa, his parents, Richard and Mary Ann of Evans City, his siblings, Andrea (Frank) Grannon, Cheryl (Rege) Ferlan, Rick (Michelle) Wenzel, Paul Wenzel, and Jason (Sarah) Wenzel.

Friends and relatives of David R. Wenzel, who died on Wednesday October 19, 2022, will be received at the A. Carl Kinsey-Ronald N. Volz Funeral Home, Evans City, on Sunday October 23, 2022, from 1:00 P.M. until the time of the Blessing Service at 2:00 P.M.