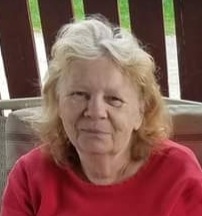 Pamela E. Kline McCurdy
Died: 1/21/2023
Pamela E. Kline McCurdy, age, 71 of Connoquenessing passed away Saturday morning January 21, 2023, in Sunnyview Nursing and Rehabilitation Center, Butler.

Born in Butler, July 30, 1951, she was the daughter of the late Samuel J. and Helen E. Nicklas Kline.

Pam had formerly worked as a monitor for Valley Lines.

She enjoyed shopping with her sister Peg and having a conversation with her sister Mary Lou. Pam loved planting and growing flowers and taking care of her animals. But most of all she loved cooking and being with her family.

In addition to her parents, she was preceded in death by a brother Jim, a granddaughter Katlynn and a son-in-law Anthony Murdick.

She is survived by her husband Benjamin S. McCurdy who she celebrated 50 years of marriage on November 3, 1972, two daughters Elizabeth (Gregory Brewster) Murdick and Tracy (Richard) Brown both of Butler, one son, Benjamin S. (Rebecca) McCurdy Jr of Butler, two sisters, Peg Kline of Connoquenessing and Mary Lou Walker of Slippery Rock, six grandchildren, Devin, Abigail, Dustin, Talan, Gabrielle and Ava and two great grandchildren.

Friends and relatives of Pamela E. Kline McCurdy who died on January 21, 2023, will be received on Wednesday January 25, 2023, at the A. Carl Kinsey-Ronald N. Volz Funeral Home, Evans City from 4-7 P.M.

Funeral Services will be held from the funeral home at 11:00 A.M. Thursday with Pastor Rob Gillgrist of Oak Hills Christian Church officiating.