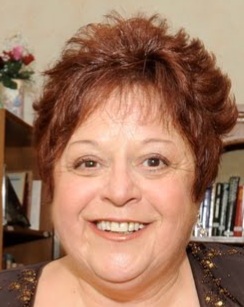 Pamela A. Roccia Batykefer
Died: 3/3/2023
Pamela A. Roccia Batykefer, age 72 of Mars passed away Friday afternoon March 3, 2023, at her residence surrounded by her loving family.

Born in Callery January 24, 1951, she was the daughter of the late Louis and Elizabeth DiCicco Roccia.

She was a member of Parkwood United Presbyterian Church, Allison Park.

Pam enjoyed playing BINGO with her mother and some called her the Scratch off Queen. Pam's companion during her illness was her pug dog Boozer.

She was preceded in death by two brothers, Patsy and Paul.

Pam is survived by her husband, Ronald L. Batykefer who she married March 10, 1972, two daughters, Heather (Rick) Dietz of Hampton and Autumn (Justin) Schuller of Valencia, one son, Scott (Christy) Batykefer of FL., one sister, Mary Miseraco, one brother, John Roccia, 12 grandchildren and 6 great grandchildren.

A memorial service will be held for Pamela A. Batykefer who died March 3, 2023, on Sunday March 12, 2023, at 4:00 P.M. from her church, Parkwood United Presbyterian Church, 4289 Mt. Royal Blvd., Allison Park, PA 15101 with her Pastor, Jeff Potter officiating.