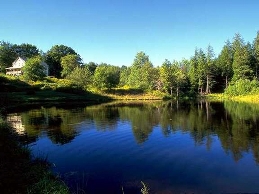 Linda L. Sims
Died: 3/16/2023
Linda L. Sims, age 63 of New Kensington passed away Thursday evening at UPMC St. Margaret's Hospital, Aspinwall.

Born in McCandless Twp. Allegheny Co. on October 9, 1959, she was the daughter of the late Donald N. and Eleanor M. Mann Sims.

She was of the Protestant Faith.

Linda was a Registered Nurse and had worked in several nursing homes and hospitals in the area.

She enjoyed Hiking and Backpacking. She was also fond of cats.

Linda is survived by her brother, Donald N. (Kathy) Sims of Harmony, nieces and nephew, Samantha, Zachary and Molly Sims, and a very close family friend Karen Ott.

A celebration of life for Linda L. Sims who died March 16, 2023 will be held on Saturday March 25, 2023 from 4-5 P.M. at the A. Carl Kinsey-Ronald N. Volz Funeral Home, 114 W. Spring St., Zelienople, PA. A service will follow at 5:00 P.M. from the funeral home with Pastor Jeff Kistler Officiating.

Entombment will be in the Zelienople Mausoleum.