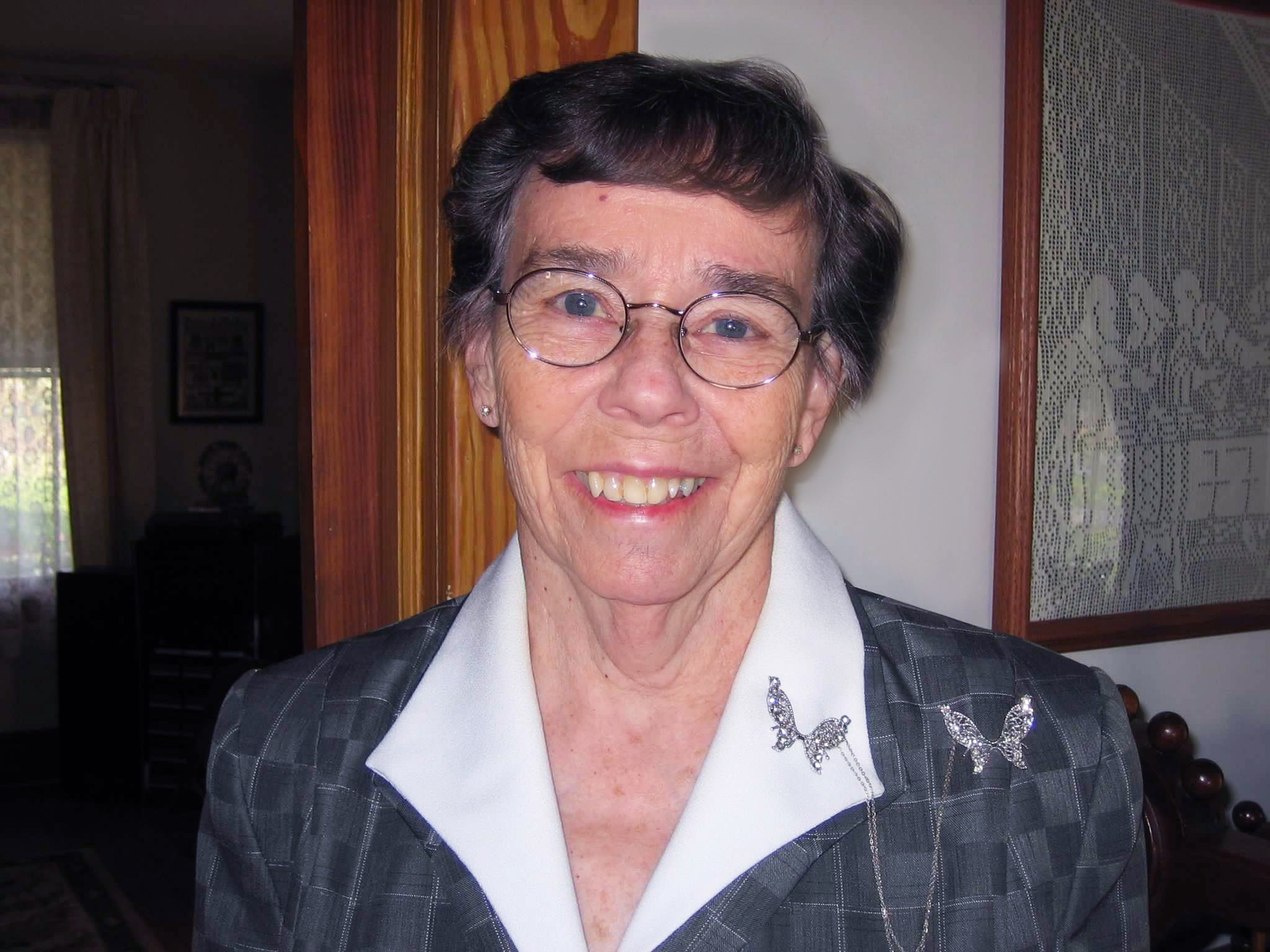 Jean A. Vodenichar Slingluff
Died: 6/27/2023
Her children will remember her unconditional love, her grandchildren, the joy she expressed in being with them, and her husband, the deep and unwavering commitment to him and the family they created during their 73 years of marriage.

Jean Agnes Vodenichar Slingluff, age 95, died on June27, 2023, surrounded by her family and within the Passavant Community in Zelienopole, PA.

She was born March 10, 1928, in Sharon, PA, the daughter of Anthony Frances Vodenichar and Alta Rebecca Ward Vodenichar.

A class of 1946 graduate of Rochester High School, she worked for several organizations in Beaver County before her marriage, then in Philadelphia to help her husband through divinity school, and thereafter in Maryland as she helped to finance the college educations of their children.

She also played the challenging role of "pastor's wife" in many of the communities in which she lived. Her great passion, though, was homemaking and community work. She was active in scouting, blood mobile drives, the children's schools and with the Women of the Lutheran Church in America in the congregations she belonged to in Timblin, Rochester, Worthington, and Ridgeway, PA, and in Easton and Smallwood, MD. She was accomplished in quilting, crocheting, cross stitch, and sewing.

Her home and those of her children and grandchildren are filled with examples of her beautiful work. She loved to bake. She made thousands of cookies each Christmas season. Her overnight rolls, rhubarb and grape pies, hunky buns and cinnamon rolls are legendary. She loved poetry, and even wrote some. She loved hearing her family sing. She loved Perry Como and collected all his recordings. She loved bells and owned hundreds of them. She loved family history and documented it through exhaustive genealogy research. She loved a houseful of friends and family and a table full of food. She loved us.

In addition to her husband, James Beard Slingluff, Jean is survived by two daughters, Joyce Wilbur (Ed John) of Pittsburgh and Dorothy Slingluff (Marion Lang) of Charlottesville, Virginia. A son, James Anthony Slingluff, preceded her in death. She is also survived by two grandchildren, Emily Bouman (Thomas Bouman), and Scott Wilbur (Peace Agidi), and two grandchildren (Barbara and Leon Bouman) and a third to be born to Scott and Peace in September.

Coming from a large family based in New Sewickley Township, she experienced the love and life that comes from having three brothers; Willis, Anthony and Dale Vodenichar, all deceased, and six sisters; Dorothy Pfaff and Alta Musgrave, deceased; surviving are Paula Evans, Marjorie Young, Nancy Knight and Carol Flickinger (George). She has more than 30 nieces and nephews and more than 100 great, great-great, and great-great-great ones!

Memorial services will be held in the Seaman Chapel of the Passavant Community on July 8, 2023 at 1:00pm, with committal to follow at a later date in Sylvania Hills Memorial Park.

In lieu of flowers, the family asks that contributions be made in her memory to the Alzheimer's Association (act.alz.org) or to the charity of your choice.