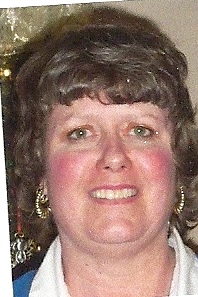 Judy K. Marburger Chilleo
Died: 4/9/2011
Judy K. (Marburger) Chilleo, 58, of Cranberry Township, passed away Saturday, April 9, 2011, in her home surrounded by her family and friends.

Born in Butler, October 4, 1952, she was the daughter of the late Lewis R. and Margaret C. (Graham) Marburger.

Judy was a staff sergeant in the US Air Force, stationed in Florida and later joined the reserves out of New Hampshire. Her most recent employment was as a pharmacy technician at the Walmart in Cranberry Township.

In her spare time she enjoyed reading, watching her soap opera Young and the Restless, and watching sports like hockey and football either on TV or going to the games. Her favorite athlete was Sidney Crosby. She really enjoyed spending time with her friends and family, they meant the world to her.

Judy is survived by her husband, Frank Chilleo; a daughter, Heather Miles and her companion Ron Klein of Ambridge; a son, Matthew Chilleo of Greentree; one sister, Nancy (Ed) Miller; a brother, Gary Marburger of Evans City; one niece, Lesley (Dave) Kunkel; nephews, Steve (Laura) Wellhoner of Florida, Mike and Chris Triplett, Ben (Stephanie) Miller, Jordan Marburger of Ohio, and great-nieces, Layla Wellhoner and Adrianne Lewis Kunkel; great-nephews, Jeremy and Ryan Wellhoner.

Judy was preceded in death by a step-son, John P. Chilleo.

A memorial service will be held on Saturday, April 23, 2011, at 2 p.m. at St. John's United Church of Christ, 501 East Main Street, Evans City. Memorial donations to assist with medical expenses may be made to, Nancy Miller, 577 Pattison Street Ext., Evans City, PA 16033.