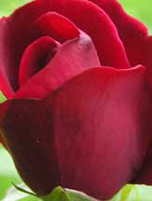 Sue A. Morris
Died: 7/4/2023
Sue A. Morris, age 80 of Mars passed away Tuesday evening July 4, 2023 in St. Johns Specialty care Center, Mars after a brief illness.

Born in Mars, April 29, 1943, she was the daughter of the late Dr. Harry H. and O. June Detrick Morris.

She was a member of Mars United Presbyterian Church, where she was very active, singing in the choir, helping with the Chicken Pot Pie Dinner Fundraisers, and a member of the Material Girls sewing group.

Sue graduated from Mars High School in 1961. She continued her education attending Geneva College majoring in Biology and English. Sue retired from North Allegheny School District, where she had taught Biology at Carson Middle School.

She was a Charter Member and a Past Mother Advisor of Mars Assembly # 124 International Order of The Rainbow for Girls.
Sue was a longtime member of Mars Chapter # 271 Order of the Eastern Star (now closed), and she transferred her membership to Woodlawn Chapter # 164.

She had many talents including singing, sewing and quilting, crafts, water color painting, sketching, floral design and jewelry making.

In addition to her parents, she was preceded in death by precious friends Nancy A. Penny and Patricia A. Jackson.

Sue is survived by one brother and his wife, James H. and Michele Morris of Wayne IL. nephews, Chad and Andrew Morris and Robert (Kristen) Mahoney, and two great nieces Ashley and Britney Mahoney.

Also surviving are dear friends, M. Jane Aiken, Joan Burroughs, Margaret (Peg) Wilson-Long, Gary Lager, Julie Unger, Mike and Marcia Macri and Marcia and Joe Holland, and her beloved miniature Schnauzer, Pepper #5.

A Celebration of Life Service and Eastern Star Funeral Service will be held Tuesday July 18, 2023, at 10:30 A.M. in the Mars United Presbyterian Church

The family has suggested memorial donations be made to Mars United Presbyterian Church, 232 Crowe Ave. P.O. Box 805, Mars, PA 16046.