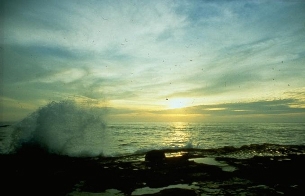 Alberta M. Graham Thompson
Died: 5/5/2011
Alberta M. Graham Thompson, age 96, formerly of Cranberry Township passed away Thursday evening, May 5, 2011, in Shelbourne Assisted Living, Butler.

Born December 8, 1914 in Cranberry Township she was the daughter of the late Amos and Emma Ehrman Graham. She was a homemaker. She was preceded in death by her husband Wilbert D. Thompson June 13, 1944. She is survived by nieces.

Relatives and friends of Alberta M. Graham Thompson, who died Thursday May 5, 2011, will be received at the A. Carl Kinsey-Ronald N. Volz Funeral Home, 328 West Main Street, Evans City, PA from 12 noon to 2:00 PM on Monday May 9, 2011. Services will follow at 2:00 PM. Burial will take place in the Evans City Cemetery.