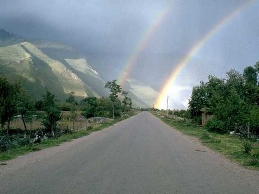 Patricia M. Young
Died: 5/14/2011
Patricia M. Young, age 57, of Zelienople passed away Saturday afternoon May 14, 2011, in UPMC Montefiore hospital. Born October 20, 1953, in Los Angeles, California. She was the daughter of the late Charles G. and Rena Byde Young.

She was on the Protestant faith. Ms. young was a Payroll Professional. She graduated from Azusa-Pacific University of Music. She is survived by a dear friend, David Ruppert of Zelienople.

Relatives and friends of Patricia M. Young, who died Saturday May 14, 2011, will be received at the A. Carl Kinsey-Ronald N. Volz Funeral Home Inc., 114 West Spring Street, Zelienople Pa 16063, from 12 noon to 2 PM on Tuesday May 17, 2011. Services will follow at 2:00 PM at the funeral home. Burial will be in the Evans City Cemetery.